I often awaken to cute giggles and sweet smiles on drool covered faces. At other times, my ears are melting from hellacious crying/whining that leaves me wanting to behead myself! It's a love-hate relationship. I adore motherhood but there are many moments when I want to punch "her" in the face. WHAT?! She always punches me first!
Image found via Google.
I'm feeling the need to vent a bit. If you're overly sensitive or can't stand to read a cynical word about parenting, you should probably leave now. No, I don't want you to go but remember... I want you comfy in Thrillerdise! I'd rather you leave than experience the opposite.
Okay? Okay. Now on with the show!
For the past week, my oldest (Big Cub) has really been showing her colors. I don't mean her beautiful peanut butter skin nor her bright and exuberant personality. I'm referring to the other side of her rather broad spectrum. The side of her that makes me want to put my foot in that broad spectrum! My-oh-my, how she tests me!
Before becoming a parent, I remember seeing moms in public with their kids and I'd judge them one way or another. I didn't realize I was judging them then but I do now. I recall watching them "flip out" in the store and I'd be appalled at the sight. Now,
pshhhttt,

not so much! I know there's a REASON that mom's wig is one-sided and she's about to go all Mike Tyson on somebody's ears ... or worse. *Gulp*
It's the dang kids or that hubby I tell ya! Lmao! Poor mom!
You never know what drama a parent has faced before leaving home, in the car, etc. Quite a few mornings this school year, Big Cub and I have gone head to head from the moment her eyes opened! She can't decide what she wants for breakfast, she's too tired to get dressed, her sister (Lil Cub) is bothering her, I'm blinking too fast, the oxygen is low, or the damn carpet fibers aren't even. Of course I'm exaggerating but the child drives. me. crazy. when she's in this mood. And it's all too much for me!
I loathe having an awful start to the day but when we hit that school sidewalk, the facades go up and smiles take over! Ha! I can't say the smiles are false because by then, we're in a different atmosphere. Her friends are around to make her happy and I know I'm getting a 6 hour escape!
Hallelujah!!!
I piddle around trying to do my thing during the day and then it's time to pick her up. After school is usually better than mornings but if I don't time all-the-things perfectly (homework, chores, dreaded shower) a meltdown is inevitable! The drama starts all over and the madness continues. That's another punch in the face for Motherhood! Ugh...
I could continue with my rant but there's no need to bombard you with things you know all too well. As parents, we experience many of the same things. We have our good days and our foot-in-the-spectrum days. Yeah, yeah, parenting is rewarding and children are a blessing (truly) but Thriller Mom is about venting. MY venting is about MY truth. And my truth ain't always pretty!
Image found via Google.
When you see me in the community, know that I try to look alive decent when I leave home. And decent just means my bra is on and there's no goo in my eyes! But on those hellacious days, when I look like I've walked through a tornado and lived to tell about it, then that's EXACTLY what has happened! Just give me a nod of the head assuring me that you know the struggle is real! And if I see you laughing a bit, I'll know it's not at me. It's because you're aware of motherhood's recent punch in the face!
Do you ever have those days when Motherhood is not all it's cracked up to be? Or those moments you'd also like to punch "her" in the face (so to speak)? If so, tell me about it! Remember to subscribe to and follow me all over social media. I'd love to have you along for the journey!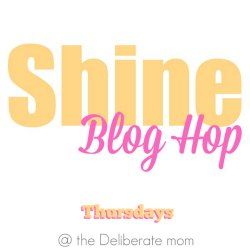 A quick reminder to vote for me on Top Mommy! Simply click on the little lady below & that counts as a vote. If you want to get a bit more personal, head over to the site and rate my blog. Either way, I'm appreciative!
Follow my blog with Bloglovin